CRM For Your E-commerce World
Get to know your customers like never before. ReadyCloud 3dcart CRM software instantly imports your customer data and analytics, and creates elaborate contacts complete with real-time order/sales, invoice, shipping and return data. Add detailed notes to each customer profile, and use the color-coded calendar with contact tagging to better manage your day. Generate detailed order and shipping/returns reports, charts and graphs that give you a complete look at all of your sales channels.
Instantly imports all your customer data.
Delivers real-time sales, shipping and returns analytics.
Add detailed notes to each customer profile.
Improve productivity with the integrated, color-coded calendar.
Identify trends with real-time reports.
Offer automated returns with the *ReadyReturns app.
Generates reports w/t sales, shipping and returns data.
Compare data from all your sales channels instantly.
Connect your team with *on-demand user licenses.
Expand the power of ReadyCloud with *integrations from the App Store.
Accessible from anywhere you have the internet.
Cloud-based and secure.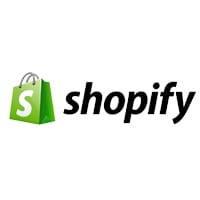 Apps
The ReadyCloud CRM app for 3dcart gives you true cross-channel integration. Connect it to all your online stores and marketplaces for a real-time, versatile solution that helps you connect with your customers like never before.
Contacts
The ReadyCloud 3dcart CRM app allows you to instantly import your customer data with robust analytics and charts. Add detailed notes/events to each customer profile and use the Apple-inspired, color-coded calendar to stay on top of your busy day. Identify trends and buying patterns, better connect with your customers, and improve the relationship to get more sales and conversions.
Calendar
ReadyCloud 3dcart CRM software helps you stay on top of your day the easy way. The integrated and color-coded calendar lets you set reminders, create events and more, with contact tagging.
Notes
Create detailed notes that help you better learn your customers and track their life cycle in the 3dcart CRM app in ReadyCloud. From tracking and resolving disputes to setting reminders for out-of-stocks, and more. Give your customer service team the tools they need to succeed.
Reports
Learn the seasonality of sales, returns and shipping preferences with detailed reports that are generated from all your sales channels. Use this data to improve your bottom line by knowing what to sell and when, and who your most valuable customers are and why. Bring out the best in sales using built-in features of this CRM software for 3dcart to really dig into your numbers like never before.
Offer Zappos-Like Returns!
Make returns effortless for you and for your customers with the ReadyReturns App. It delivers complete automation for all of your returns. Automate your returns policy and win more customers over by making it easy for them to send items back.
Automates the online return process for you and your customers.
Allows customer to create an RMA and print a prepaid label from your store.
You determine the rules and can update them at any time from the interface.
Integrates into your Rakuten store in just a few easy and fast steps.
*Separate Integration & Setup Required
JOIN THE READYCLOUD EVOLUTION
Add Prime-like Benefits To Your Website!
If you are sick of chargebacks and fraud charges eating into your bottom line … listen up! We've teamed up with a premier payment processor to bring you relief. Enjoy no chargeback or fraud liability with this limited-time offer. You'll also learn about a way that can offer free return shipping at no cost to you.
Want to know more? Give us a call at: (877) 818-7447.