Fulfill Customer Expectations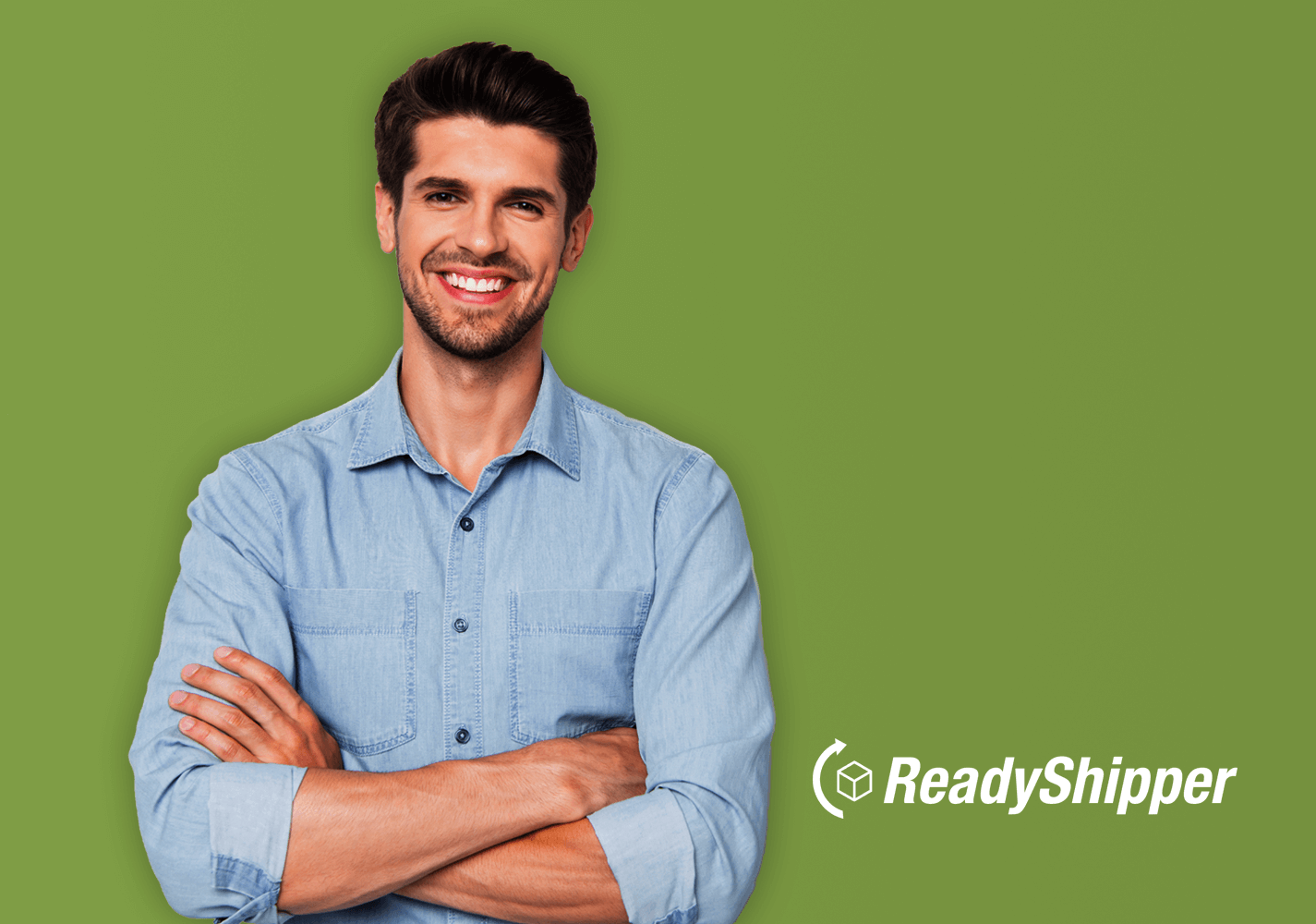 Revamped, reloaded and filled with new features, functions, bells and whistles, ReadyShipper is the world's most powerful multi-carrier (FedEx, UPS, USPS) Amazon shipping software ever created. Take full control of your shipping and order fulfillment processes with the same efficiency that the big-box stores offer to their customers.
Fulfilling your ecommerce orders is easier with ReadyShipper Amazon shipping software. It integrates into your favorite shopping carts to provide you with all the tools that you need to ship faster, smarter and for less via FedEx, UPS and USPS with a complete shipping system. ReadyShipper can help you reduce the time it takes to fulfill orders by at least 50% or more.
Get your orders out the door faster. One click imports them. Another shops for the best rate. And one more prints your shipping labels. It really can be that easy and fast. Get started with Your 14-Day Fully Unlocked Free Trial now! ReadyShipper X is a premium plugin for the ReadyCloud CRM suite.
To get started, make sure you create your ReadyCloud CRM account, and then add ReadyShipper X from the Appstore. Start your 14-day free trial now. No credit card is required. Questions? Call us at: 877-818-7447.
SHIP.

SAVE.

REPEAT.
ReadyShipper Pricing
$39
Per User/Month, Billed Monthly.
Each user requires a ReadyCloud
CRM license.
Ship From Anywhere
Multi-Carrier Support
Easy International Shipping
Discounted USPS Rates
Custom Sorting and Folders
CSV/ODBC Support
Automation Rules
Instant Networking
Inkjet/Thermal Labels
TRY FOR FREE
NO CREDIT CARD NEEDED!
Ship Anything, From Anywhere

Finally, shipping software for Amazon that works in tandem with all of your other sales channels. Now you can use one system to import all of your cross-channel orders for fast sorting and fulfillment. With ReadyShipper, you get one easy to use interface that's loaded with user-friendly features and functions. Ship quickly from one platform. Add additional integrations as you need them! ReadyShipper shipping software for Amazon lets you ship from anywhere you have an internet connection.
Profiles

As your customers select their preferred shipping method, ReadyShipper imports their information and converts it for all major carriers (UPS, USPS and FedEx) to be specific to that carrier's settings and preferences for receiving shipping orders. One button prints your labels from your laser or inkjet printer for easy expediting. Edit your orders one at a time or in batch to make the changes you want in seconds.
Multi-Carrier Shipping Solution

ReadyShipper X shipping software for Amazon is designed to work today's leading carriers for all your shipping needs. It comes with built-in support for USPS, FedEx and UPS with available options to help you ship from any carrier. Getting started is easy. Just connect your shipper accounts, import your orders, and start sending out packages faster today!
Powerful Features

Use the expanding list of features and functions to effortlessly grow your business. Bring organization to your shipping processes with the ability to check rates instantly, process your orders one-off or in batch, instantly post a confirmation with tracking information to Amazon and create detailed reports that you can rely upon to better understand and improve your metrics.
Ship faster than ever with Profiles. This features allows you to create specific, separate profiles (as many as you like) that include certain sales channels, rules, automators and ship types. You can even select specific shipping methods and shipper accounts. Accessing profiles requires just a click, and all your presets are loaded into ReadyShipper X.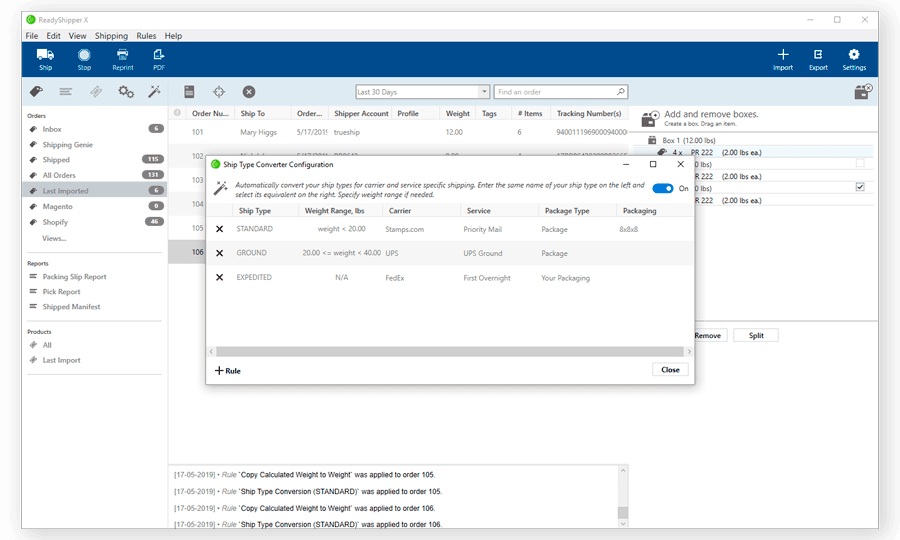 Ship Type Converter

Need to convert a ship type, package, weight or size? ReadyShipper Amazon shipping software makes it easy, via the Ship Type Converter tool. Simply fill out the necessary fields, select the orders that you want to convert and viola: it's all automated to save you time and money.
Find Out Why Thousands of Retailers Use ReadyShipper