CRM For Your E-commerce World
BigCommerce has become a leader in providing affordable, do-it-yourself online stores. But the difference between getting your store up and running and truly understanding your customers requires that you take things a step further. That's where ReadyCloud's BigCommerce CRM software integration can help.
Instantly import all your customer data to create a feature-rich contact list.
Update each profile with import notes for future reference.
Use the color-coded calendar with profile tagging to create reminders.
Connect your entire team with addable user licenses.
Generate detailed charts and graphs from all your sales channels.
Add more functionality by installing apps from the App Store.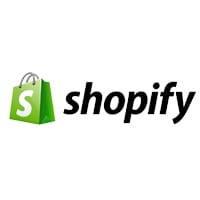 Apps
ReadyCloud helps you instantly connect the dots between your customers, their buying habits, shipping preferences and trends. With a growing list of powerful apps that add everything from shipping, automated returns and marketing weapons to your arsenal, you can be in the strong position to succeed from day one.
Contacts
ReadyCloud CRM for BigCommerce will instantly import all of your customers' information, creating highly detailed profiles for each customer along the way. You are able to edit these details as you see fit, with feature-rich forms and profile options that help you learn more about each customer that comes your way. Learn your customers with real-time sales, order and shipping data for each profile.
Calendar
The calendar lets you take things a step further. You will be able to set daily reminders by creating events using the color-coded interface, which features week, month and day views. With convenient profile tagging, you can easily add a customer's profile to any event, so you are in the know at all times.
Notes
Use the notes feature inside of the contact list to add details about each customer that you have. Whether you need to make special notes on a particular order, a backordered item or a customer service note, you will be in full control. When customers call in, your support team will be empowered to offer them a higher level of service than your competitor.
Reports
The ReadyCloud BigCommerce CRM app lets you find out what your customers are buying and returning, not just from your BigCommerce store but across all of your sales channels. Use the powerful and user-friendly functionality of the reporting feature to generate charts, graphs and reports using the data from all of your sales channels.
JOIN THE READYCLOUD EVOLUTION
Add Prime-like Benefits To Your Website!
Are you getting taken to the bank by Amazon and your competitors? We've got great news for you. We've partnered with a premium payment processor to bring you no chargebacks, no fraud liability and free return shipping! Learn more and get started by calling: (877) 818-7447.