CRM For Your E-commerce World
SkuVault is a wonderful solution for all your inventory management needs, and has been shown to help you reduce out-of-stocks, while helping to also improve fulfillment time and decrease the labor involved. But if you are not pairing this with ReadyCloud SkuVault CRM software, you may not be connecting with your customers as well as you could be, or enhancing the relationship the way your store needs to retain growth and improve retention.
Instantly imports all of your orders from SkuVault and your other sales channels.
Put a face to each customer with detailed customer profiles that feature real-time order, sales and shipping data.
Integrates into your other sales channels for a complete look at your online business.
Color-coded calendar allows you to create reminders, to-dos and even tag customers, so you never overlook something important again.
Add detailed notes to each customer profile, and empower your customer service team to deliver five-star service.
Add powerful, automated returns to your store with the ReadyReturns app.
Add user licenses as you need them and connect your whole office in real-time.
Expand the functionality of ReadyCloud CRM for SkuVault with plugins that you can add in the App Store.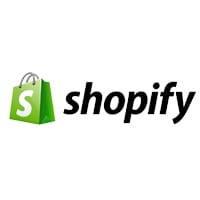 Apps
Our growing list of apps adds even more functionality and power to the ReadyCloud CRM software for SkuVault. Have a look at what's available right now, and make sure that you come back soon. We are adding new apps on a weekly basis.
Contacts
ReadyCloud is powerful CRM software for SkuVault that puts your online store in a position to succeed. This direct integration pulls all of your orders from your SkuVault inventory and lets you create detailed customer profiles, so you can get to know the faces behind your orders better.
Calendar
Use the color-coded calendar to create event reminders, follow-up notes and more, so you never miss an important call or overlook a key customer again. A growing list of powerful integrations adds new functionality to ReadyCloud, with new and exciting integrations being added all the time.
Notes
The ReadyCloud SkuVault CRM app has powerful tools like custom notes, which let you add specific notes to each profile, or events, which allow you to create reminders and to-dos that you can tag customer profiles with, you'll be on the fast track to expanding your relationship with customers in no time.
Reports
ReadyCloud CRM for SkuVault delivers detailed sales charts, returns graphs and so much more on demand and in real-time, so that you can learn what habits and tendencies your customers have. Use this feature to improve sales and reduce cost while supercharging customer service.
Offer Zappos-Like Returns!
About
About ReadyReturns
With the ReadyReturns integration, you can automate returns for your customers in seconds. ReadyCloud and ReadyReturns communicate the return data, including invoice, tracking number, address and customer information to make it a simple, convenient and fully automated returns process for the customer.
Customers can either process a return online directly from your store, much like they would with Amazon, or they can call you and your customer service team can process the return over the phone from ReadyCloud. There's never been an easier way to offer hassle-free returns!
Return Policy
Return Policy
Did you know that 66% of consumers take the time to read your return policy before they decide to buy a product from your store? If your return policy isn't convenient, many of them will take their business somewhere else.
A convenient return policy has been proven to increase consumer confidence. When returns are easy, studies show that conversions improve and that customer loyalty, satisfaction and retention increases.
Want to get more sales? ReadyReturns automates your return policy so it's just as easy to return at your store as it is on Amazon. Find out how!
Automation
Automation
You have spent a lot of time, money and effort building a user-friendly online shopping experience. But what happens when your customers have to place a return? Many times this "after buying" experience is mistakenly ignored by retailers.
If your customer needs to place a return, but finds that the process is inconvenient, the purchase experience as a whole is affected. But when the customer needs to place a return and learns it's easy and fast, they won't think twice about buying from you in the future.
ReadyReturns is so easy to use that anyone can do it! It installs to your website in just minutes. Now your customers have an easy, fast portal to place any returns. They can generate an RMA and print a return shipping label, all without having to wait on hold or make a trip to the local post office.
Your Rules
Custom Rules
ReadyReturns puts you in full control. You set the rules of the returns. This includes what products can be returned and how long they can be returned after the purchase date. The customer interface can match your website perfectly with no programming skills needed.
Easily assign customer service agents for phone-based RMA. Determine whether you charge return shipping and what fees you will charge (UPS Postal Innovations and USPS compatible). Get complete visibility of what is being returned, by who and when.
Habits
Customer Habits
ReadyReturns integrates directly into ReadyCloud CRM for instant access to all of your return data. ReadyCloud helps you better understand the behavior of your customers across all of your sales channels.
Find out what products are being returned the most, by whom and when. Know what customers to avoid marketing certain products to in the future, so you can reduce returns and improve your bottom line. Understand the seasonality of your returns and use the data to improve your second-chance upsets.
*Separate Integration & Setup Required
JOIN THE READYCLOUD EVOLUTION