Fulfill Customer Expectations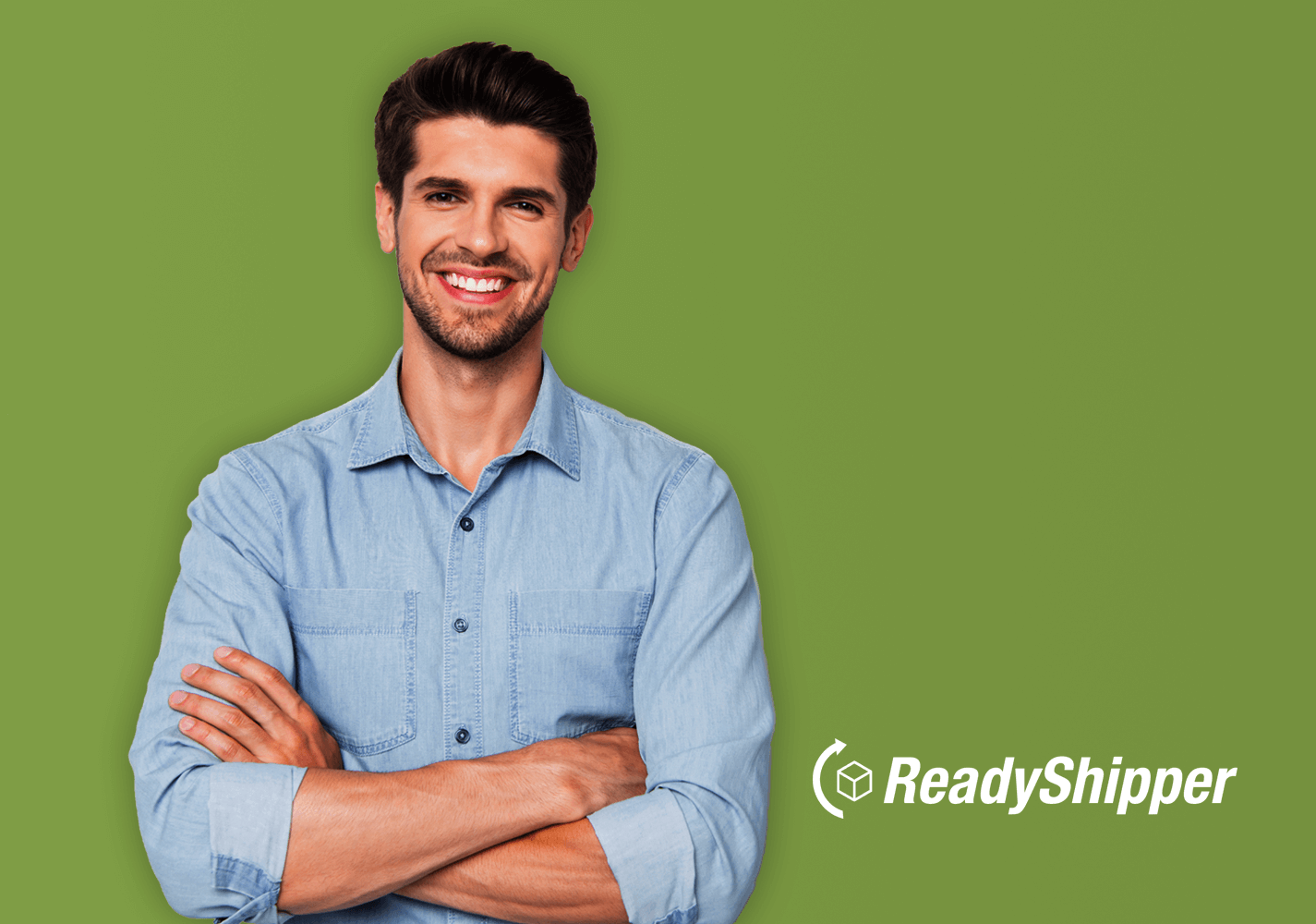 A common question we hear from retailers quite often is: Can you use your own boxes for USPS Priority Mail?. The simple answer is: No, you cannot. That's because these boxes are designed to expedite the USPS delivery system, and the pricing is based on dimension, not weight. If it fits it ships. But what you can do instead is use ReadyShipper shipping software's built-in savings on USPS and use your own boxes while getting the lowest USPS Priority and Express Mail rates possible, instantly.
ReadyShipper connects with all your shipping accounts (USPS, UPS, FedEx), and gets you amazing shipping discounts on Priority Mail (up to 20 pounds). Connect your sales channels in minutes, import, edit and manage orders, generate shipping labels and postage, and start shipping like a pro. Try it for free today!
Ship From Anywhere

A simple download of ReadyShipper X connects you to instant savings on the most popular USPS cubic sizes of boxes. You can use your own box to ship USPS Priority Mail with ReadyShipper X and you can use the most popular shopping carts and market places, including Amazon and eBay.
ReadyShipper X shipping software takes minutes to download and setup. It's a hybrid-cloud solution that has zero lag and doesn't require a zillion open web browser tabs. You can instantly import CSV files, make ODBC connections or even enter your own addresses. With ReadyShipper, you can ship faster, easier and smarter … for less!
Instant Gratification

Using ReadyShipper X won't cause any lag and it's faster than any brower-based system. Ship orders at breakneck speeds of one label per second, and connect nodes around your warehouse to ship from any portal, any time. Your entire shipping team is connected through the ReadyCloud interface, so that no matter where you might be, or when, everyone is in the know.
Sales, support, administration and more can see what's go out, to who and when with a simple log-in to ReadyCloud. ReadyShipper X is the next evolution of shipping software. Not only can you ship USPS Priority Mail boxes your way, in your own box and at your discretion, but it also works with every major carrier to give you all the shipping options you need to deliver on customers' expectation.
Multi-Carrier Shipping Solution

ReadyShipper X comes with built-in USPS savings. You don't need to have an account to start using it, and the savings are built right in. That means that you can use your own box for USPS Priority Mail while taking advantage of the lowest USPS rates currently available.
What's more, you can also use FedEx, UPS, Pitney Bowes, Stamps.com or Endicia. Just enter your shipper accounts to get started, and ship all you like. Need to add multiple shipper accounts? We've got you covered. ReadyShipper X supports all your shipping needs. Batch edit, batch print, and get it done early.
Profiles

Profiles give you an easy way to switch between different shipper accounts and "ship from" settings in ReadyShipper X. You can tether them to your different sales channels to more easily ship from your preferred settings in just a few clicks. This lets you choose your default "ship from" settings and save them to a profile that's assigned to, for example, a specific sales channel. It's a faster, smarter and easier way to ship.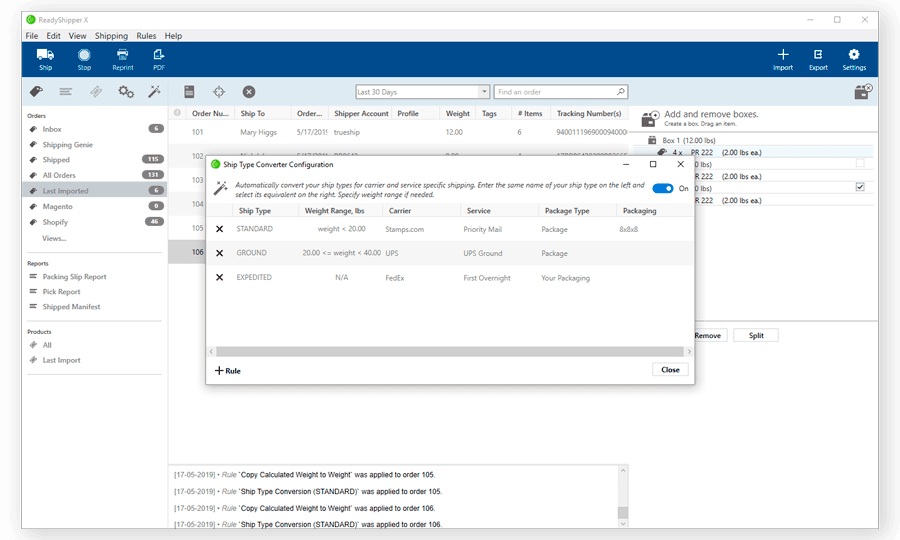 Ship Type Converter

Need to make quick changes on the fly? The Ship Type Converter is your best friend. Just enter the name of the ship type and choose your carrier and your service. You also have options for things like weight ranges, packaging type (including custom boxes for USPS Priority Mail), and more. You can even program the Ship Type Converter to automatically convert different ship types based on carrier and methods.
Find Out Why Thousands of Retailers Use ReadyShipper