Fulfill Customer Expectations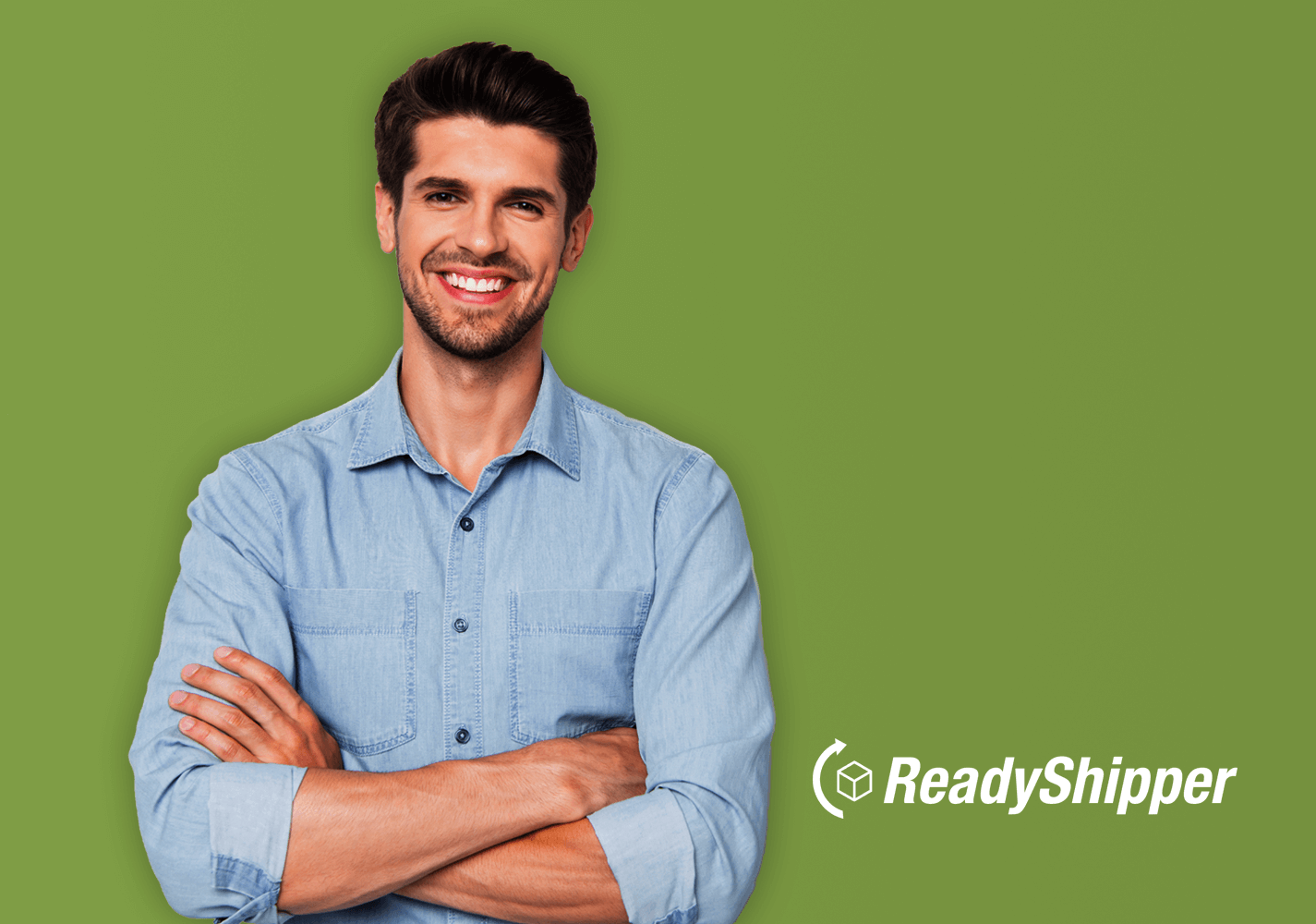 Today's consumer is impatient. Their demands for fast delivery put pressure on the entire supply chain making fast, efficient shipping, communication and visibility more important now than ever before.
ReadyShipper X is a hybrid cloud shipping solution that puts blazingly fast, multi-carrier shipping at your fingertips. ReadyShipper X is rich with convenient automations, money-saving features, and can be networked from coast to coast with as little as a login.
Add ReadyShipper X today and you'll be over-performing without breaking a sweat.
SHIP.

SAVE.

REPEAT.
ReadyShipper Pricing
$20
Per User/Month, Billed Monthly.
Each user requires a ReadyCloud
license.
Ship From Anywhere
Amazing USPS Rates
Customizable Rules
Full UPS, FedEx, and USPS support
Custom Sorting and Filters
Instant Networking
Fast E-commerce Shipping
CSV/ODBC Support
Inkjet/Thermal Labels
TRY FOR FREE
NO CREDIT CARD - NO COMMITMENT
Ship From Anywhere

Haven't you heard? Downloading software is cool again. How else are you going to print shipping labels faster than one per second. Impressed? … There's more!
ReadyShipper X shipping software is smart and nimble. Import and ship your orders from anywhere to anywhere. Instantly receive new orders from ReadyCloud CRM, import CSV files, make ODBC connections or type in freestyle shipping addresses. ReadyShipper X supports the way you work, and gets it done fast, really fast. Cut down on fulfillment time, improve accuracy and ship faster than ever.
Instant Gratification

Using ReadyShipper X is as easy as logging into a web page, and there's a reason for that. ReadyShipper X shipping software is a plugin and seamless extension to ReadyCloud CRM. Instantly see your orders, select your carrier, compare rates and delivery times and print shipping labels to your ink jet, laser or thermal printer.
Now the magic happens. Tracking and shipping information is instantly shared with ReadyCloud CRM. So whether you are sales, support or administration you know how well you are serving your customers with visible shipping, package tracking and customer profile updates.
Multi-Carrier Shipping Solution

Want to save money on shipping? ReadyShipper X shipping software has amazing USPS rates where the others fall short. Get a complimentary Pitney Bowes account or use built-in Flat Rate Select for unbeatable access to the rates and services that best fit your business.
Got multiple UPS or FedEx accounts? No problem. Add them all and use ReadyShipper's crafty Rules editor to automatically apply the right shipping method to the right order. Now it's Go-Time … batch edit, batch print, and get it done early.
Profiles

Introducing Profiles, a fast and easy way to assign specific shipper accounts and default "ship from" settings to individual sales channels. Creating profiles is fast and easy in ReadyShipper X. Just choose the name you want for the profile, choose your default "ship from" setting, and select which shipper account(s) you want associated with that profile.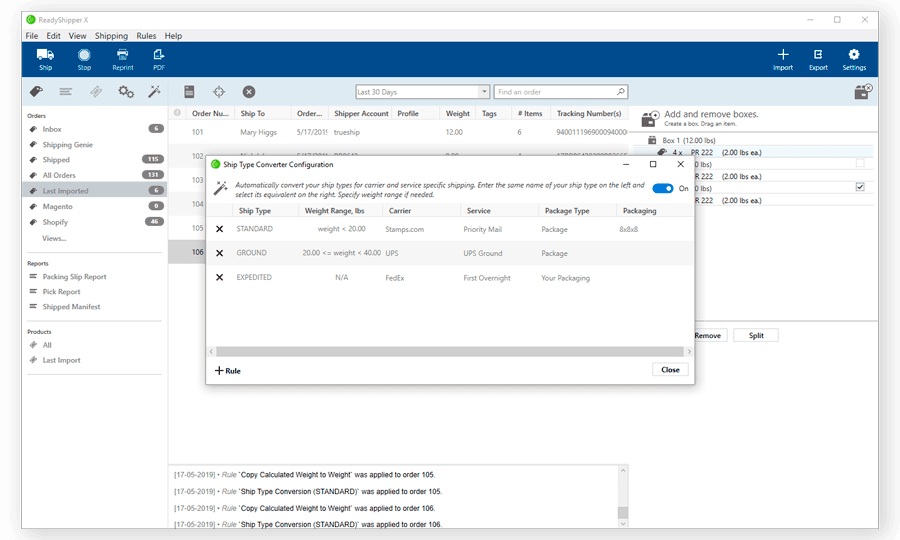 Ship Type Converter

The Ship Type Converter makes it easy to change ship types on the fly. Just enter open the Ship Type Converter and enter the same name of your ship type, then select a Carrier and Service, with convenient options for Weight Range, Package Type and custom Packaging. As orders import, you can batch select them and apply the Ship Type Converter rule to automatically convert your ship types for carrier and service specific shipping.
Find Out Why Thousands of Retailers Use ReadyShipper