Fulfill Customer Expectations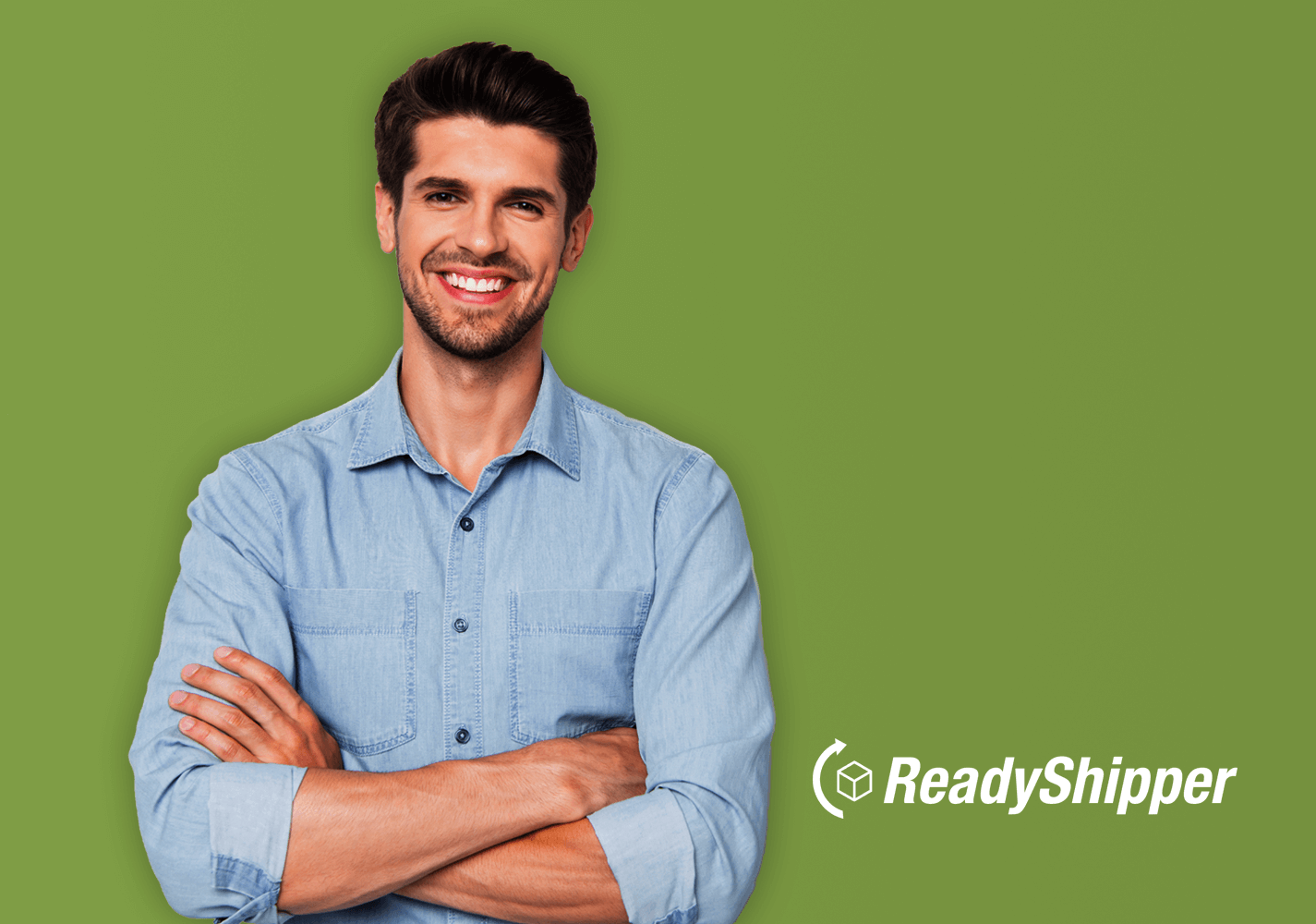 A common question we hear from retailers quite often is: How Long Does USPS Flat Rate Take to Arrive? The quick answer is 2-3 days. But recent slowdowns in the USPS mail service mean that your package could take as long as 5-7 days due to the system being overwhelmed. If you're trying to get packages out faster to your customers, there's no better way to do it than by using ReadyShipper X shipping software.
ReadyShipper connects to USPS and other carriers, like UPS and Fedex, giving you the the most flexible shipping options currently available. With user-friendly features, built-in savings on USPS Cubic, and tons of automators, you'll be shipping faster and for less in no time. Get started now with your 14-day free trial, no credit card is needed.
Ship From Anywhere

In just a few minutes, you can be up and running with ReadyShipper X. A simple download is all that's required to start using the most powerful shipping software currently on the market. With ReadyShipper, you'll have an instant answer to: How long does USPS flate rate take to arrive?
That's because ReadyShipper let's you ship from anywhere that you have an internet connection and will give you a timetable of when the shipment you've selected, ship method and carrier will arrive. This lets you instantly update your customers with a tracking number and date of arrival, so everyone is in the know. Ship from anywhere. Ship faster. Spend less money. It's why thousands of retailers turn to ReadyShipper to power their fulfillment.
Instant Gratification

ReadyShipper X is ready to go right from the download. Simply import your .CSV, use an ODBC connection or connect it to your sales channel, shopping cart or marketplace account. Next, add your shipper accounts and save them. That's it, now you're ready to ship faster and for less.
Know exactly when the USPS flat rate packages you're sending are due to arrive with built-in tools to help you and your customers stay updated on all shipments. Connect your entire team throught the ReadyCloud interface, so that everyone is on the same page, no matter where you might be working from.
Multi-Carrier Shipping Solution

ReadyShipper X doesn't just tell you how long it will take for USPS flat rate packages to arrive, it also predicts the arrival time for ALL the packages you send out, no matter the size and no matter the carrier. This information is then imported directly into each customer's profile in the ReadyCloud interface, complete with a shipping timeline.
This shipping timeline shows you the invoice, tracking number, ship date and received date. It also helps you know when those packages you shipped out are due to arrive. It's a great way to improve customer service and keep your entire team informed and up to date. Ship with the carrier of your choice with built-in support for FedEx, UPS and USPS as well Stamps.com, Endicia and Pitney Bowes.
Profiles

Want to save a ton of time shipping? Then you need profiles, and they're only available in ReadyShipper X! Profiles allow you to assign a certain ship method, ship carrier and package size/weight to a sales channel or a custom rule you create to speed up your fulfilment process. Once you've set up profiles, they can be automated to save you time and effort. It's powerful automators like these that set ReadyShipper X apart from any other shipping software.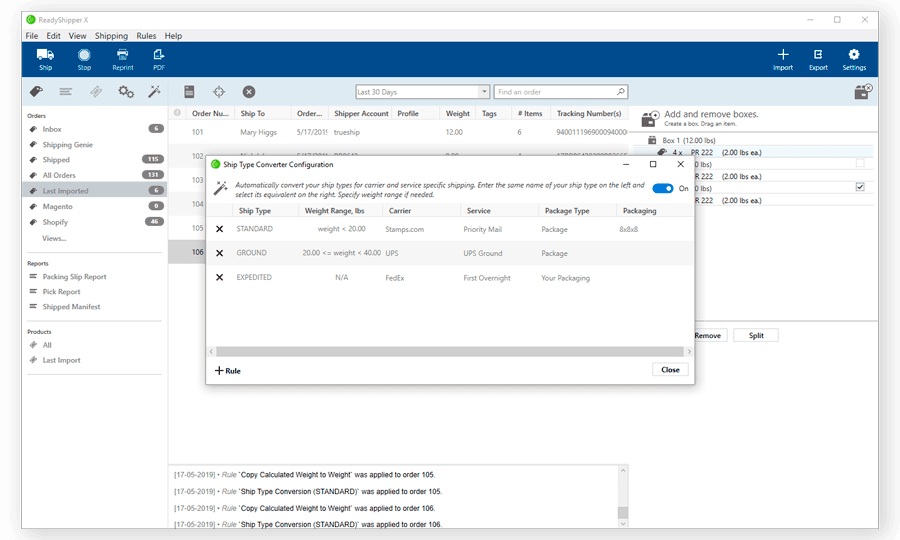 Ship Type Converter

The Ship Type Converter is another powerful automation feature in ReadyShipper that lets you convert any ship type, carrier or service. It gives you great options for things like weight, package type, and even custom boxes. You can set the Ship Type Converter to automatically convert different ship types to speed up your fulfillment process even further.
Find Out Why Thousands of Retailers Use ReadyShipper