+ ADD

FISHBOWL INVENTORY TO READYCLOUD SUITE
Bring a better process to your Fishbowl-powered warehouse. The ReadyCloud integration for Fishbowl delivers faster fulfillment, industry best returns, and new growth potential.
No Credit Card Info Needed!
See Everything in The Dashboard
ReadyCloud's robust dashboard delivers real-time, critical insights from across all your sales channels. It gives you a complete look at your customer data, trends, habits, seasonality and more, so you can make the right moves the first time.
ReadyCloud's Fishbowl software integration creates individual customer profiles based on eCommerce order activity, complete with shipping timeline, returns, tracking number, tagging, notes, and more for complete order visibility.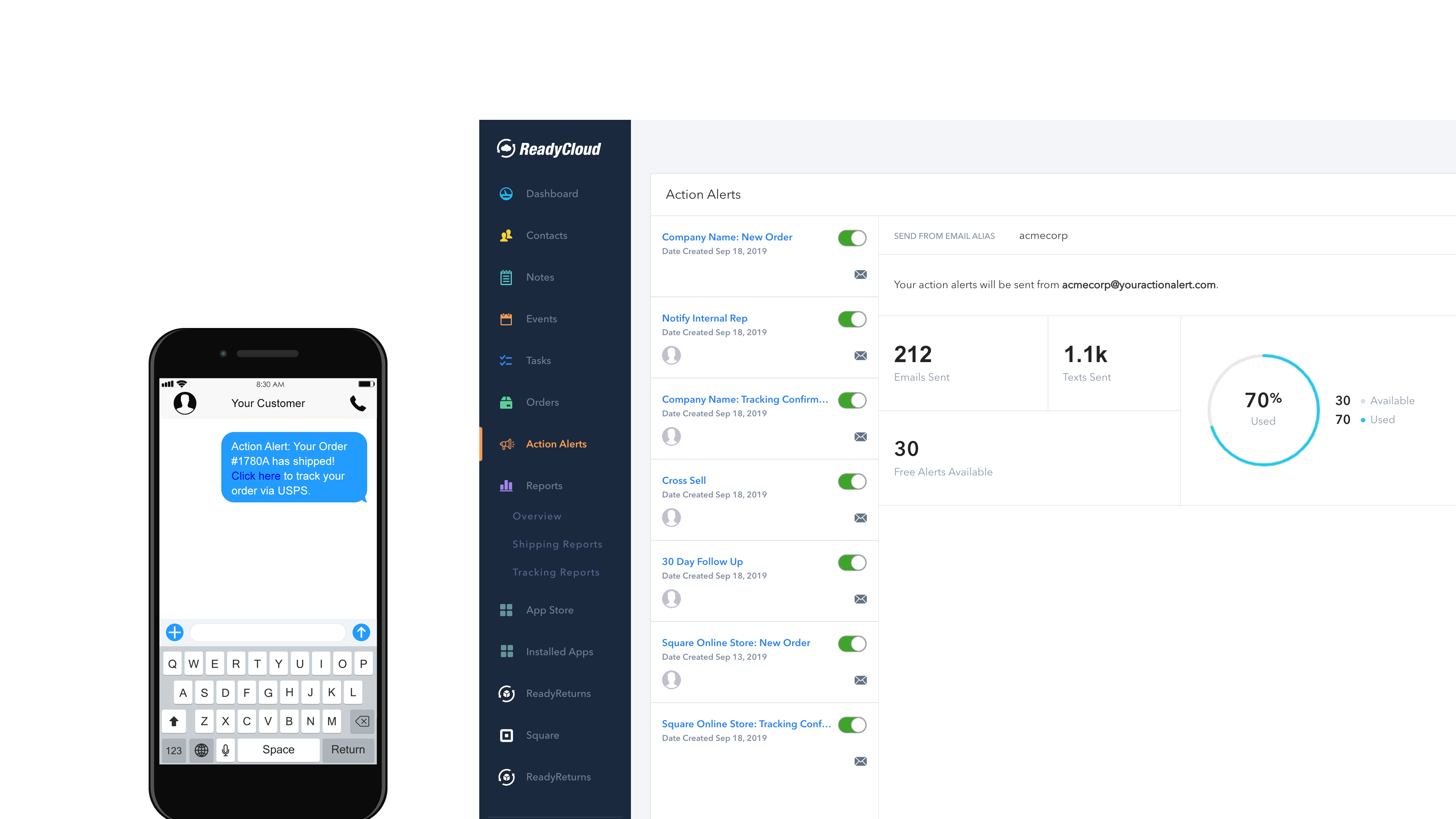 Remarket like you mean it it with Action Alerts! Use Action Alerts to update customers via SMS/email about an order status, shipments, deliveries or returns. Power more new sales and attract returning customers with up-sells, cross-sells and detailed reporting in the Dashboard.
ReadyShipper X is a hybrid-cloud shipping solution that leaves the
browser-based systems in the dust. Download it today, connect your shipper and merchant accounts and start shipping like a pro.
Built-in, user-friendly features help improve accuracy and speed with instant savings on USPS cubic shipments up to 20 pounds. Ship. Save. Repeat.
What's your return policy look like?
With ReadyReturns, you can now offer your customers "Prime-like" returns. It drops into the pages of almost any website, allowing consumers the ability to easily generate an RMA and pay-on-use return label in just minutes.