Fulfill Customer Expectations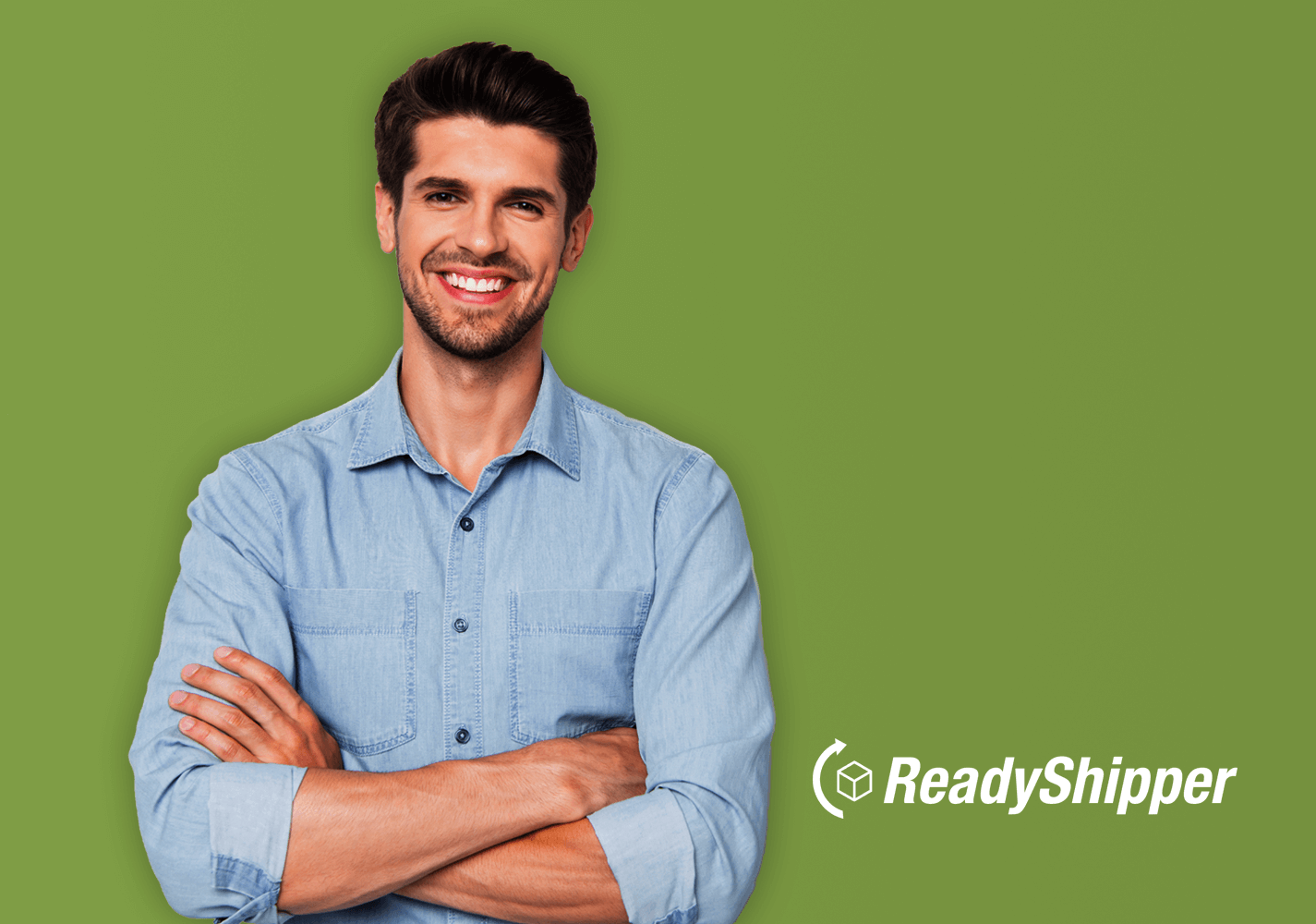 ReadyShipper multicarrier shipping software offers multi-carrier support (FedEx, UPS, USPS). It was created based upon the feedback of thousands of satisfied users, designed to simplify your order and fulfillment process. It plugs right into your shopping cart/marketplace to make shipping (and saving time and money) as easy as just a few clicks!
ReadyShipper multicarrier desktop shipping software delivers a feature-rich solution for your business. It integrates with the most popular e-commerce shopping carts/marketplaces, order management and accounting systems to deliver a powerful, streamlined and easy-to-use system that sets up and is ready to go in just minutes!
Just a few clicks is all it takes to import all of your daily orders, browse teaser rates and assign a tracking number, generate shipping labels and update your customers with status and tracking number. Get started with your 14-day free trial today, and start shipping the easy way!
SHIP.

SAVE.

REPEAT.
ReadyShipper Pricing
$20
Per User/Month, Billed Monthly.
Each user requires a ReadyCloud
license.
Ship From Anywhere
Amazing USPS Rates
Customizable Rules
Full UPS, FedEx, and USPS support
Custom Sorting and Filters
Instant Networking
Fast E-commerce Shipping
CSV/ODBC Support
Inkjet/Thermal Labels
TRY FOR FREE
NO CREDIT CARD - NO COMMITMENT
Ship From Anywhere

Now you can ship from anywhere, any time. ReadyShipper X is a light client, cloud hybrid that's so fast, it leaves other browser-based systems in the dust. With label printing speeds of one per minute, you'll get more done faster, so you can go home early.
ReadyShipper X multicarrier shipping software can import your orders from anywhere and can send them anywhere, too. ReadyCloud CRM pumps orders into the software in real-time, with the ability for you to make CSV files, use an ODBC connection or type in ship-to addresses manually. Ship faster. Ship more accurately and save time and money.
Instant Gratification

Shipping software should be as simple as taking just a few clicks to get your orders out. If it's not, then you really should look into our multi-carrier shipping solution. ReadyShipper works with your favorite shopping cart or marketplace to provide unrivaled ease-of-use and cost savings. With integration into the most popular shopping carts and marketplaces, and new integrations coming all the time, your store is in good shape!
ReadyShipper multicarrier shipping system will import your orders, allowing you to browse carriers and their aggregate rates, assign a carrier, update the batches and edit them, send shipping updates, comments and status reports, generate a number of different and helpful reports, detect shipping errors, print shipping labels and a whole lot more! Sending your shipments really can be this easy and fast!
Multi-Carrier Shipping Solution

ReadyShipper X works with today's leading shipping carriers, including USPS, FedEx and UPS. With built-in USPS discounts on Cubic, you can always know that you're getting the lowest price in just a few clicks. Ship your way, every time, using the carrier of your choice. Simply connect your shipper account during setup, and you'll be off to the races.
Profiles

With support for multiple FedEx and UPS accounts, you can save even more time by creating profiles that ship using custom rules you set for different metrics. This allows you to simply set your desired rules, connect multiple shipper accounts and switch between profiles with ease.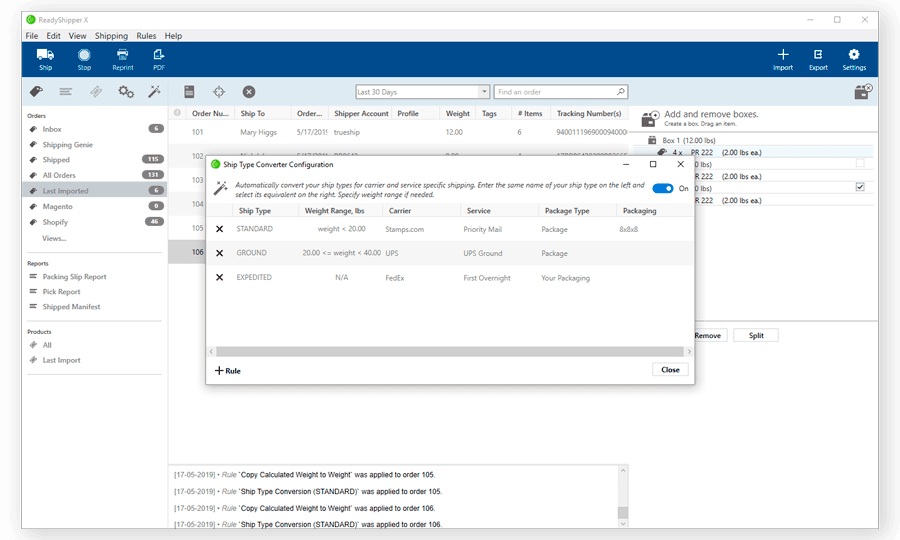 Ship Type Converter

Need to make changes to your shipments in real-time? Then you'll love the Ship Type Converter. Just open up this handy tool, enter in some details, like the ship type, service or carrier, and you will now have options to update things like Weight Range, Package Type and custom Packaging. Even better? The Ship Type Converter allows you apply changes in batch, so you can update carriers, service types, packaging and more on the fly.
Find Out Why Thousands of Retailers Use ReadyShipper