Fulfill Customer Expectations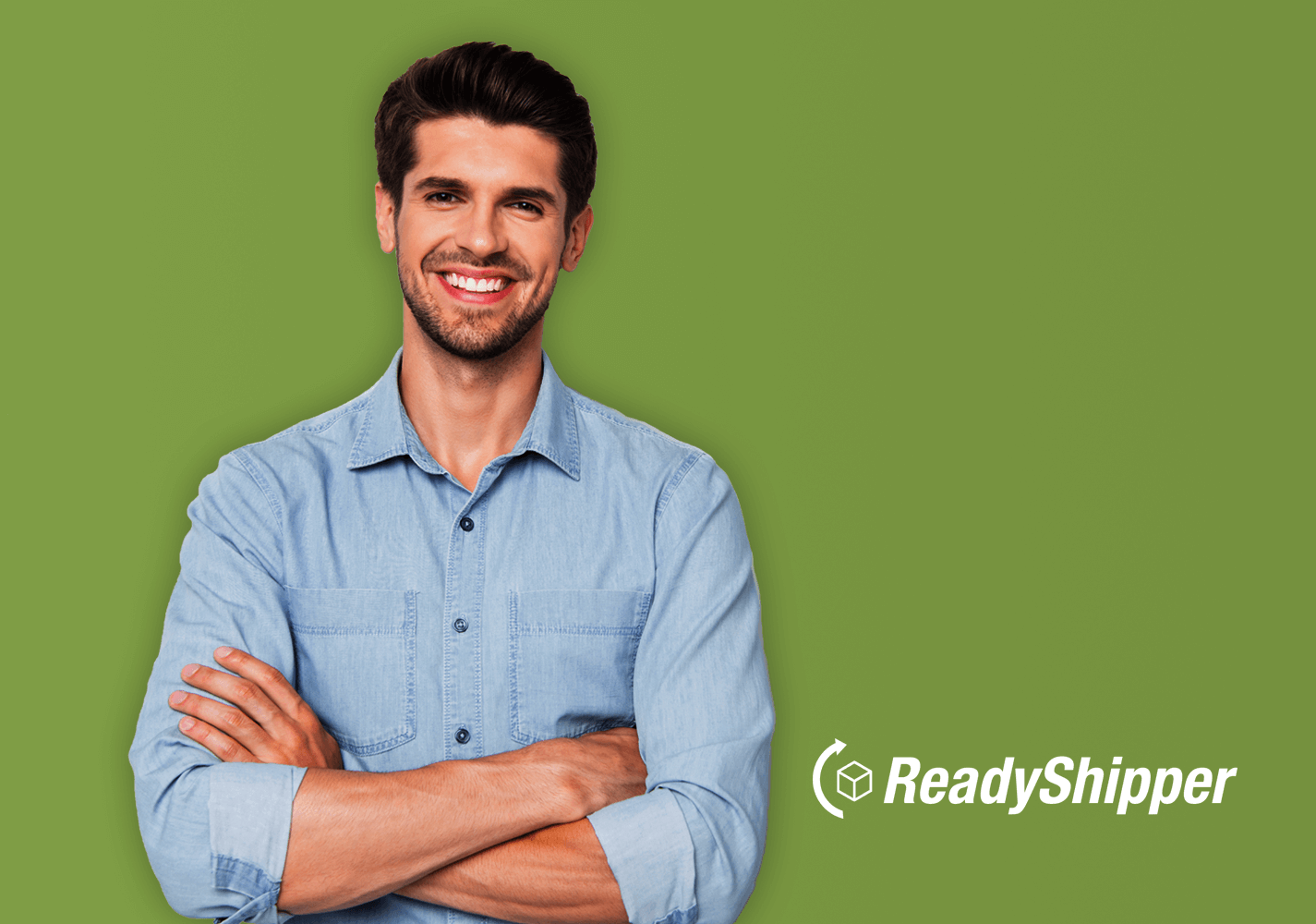 You've already got enough work on your plate when it comes to operating your successful Magento store. The last thing that you need to do is spend hours fulfilling orders, updating customers with tracking numbers and searching for the best rates on discount shipping. If you are sick of fulfillment eating up your free time and costly shipping fees digging into your profits, then ReadyShipper Magento shipping software is the solution you've been seeking.
ReadyShipper makes it effortless to ship your orders, print your labels, shop for the lowest rates between FedEx, UPS and USPS, and update your customers, and all with just a few clicks. See how it works for yourself. ReadyShipper X is a premium plugin for the ReadyCloud CRM suite. To get started, make sure you create your ReadyCloud CRM account, and then add ReadyShipper X from the Appstore. Start your 14-day free trial now. No credit card is required. Questions? Call us at: 877-818-7447.
SHIP.

SAVE.

REPEAT.
ReadyShipper Pricing
$39
Per User/Month, Billed Monthly.
Each user requires a ReadyCloud
CRM license.
Ship From Anywhere
Multi-Carrier Support
Easy International Shipping
Discounted USPS Rates
Custom Sorting and Folders
CSV/ODBC Support
Automation Rules
Instant Networking
Inkjet/Thermal Labels
TRY FOR FREE
NO CREDIT CARD NEEDED!
Ship From Anywhere

ReadyShipper is designed for businesses that use Magento Shopping cart, and helps store owners fulfill batch orders quickly and efficiently. ReadyShipper integrates with Magento directly via API, allowing you to import orders and order details (weight, quantity, item descriptions) directly from your Magento store. You can use ReadyShipper Magento shipping software from anywhere you have an internet connection … the office, the beach, a friend's house. We mean anywhere!
Instant Gratification

As long as you can move a mouse and type, you can use ReadyShipper. It's that easy-to-use. ReadyShipper is very intuitive and mends with your shipping needs on the fly. You can automate ReadyShipper to sync with your orders in Magento. However your customer decides to get the products shipped to them will be how ReadyShipper will import the order.
Multi-Carrier Shipping Solution

ReadyShipper works with Magento and all the leading shopping carts and marketplaces and all major shipping carriers. Selling on eBay or Amazon, too? You can connect these stores directly to ReadyShipper to use one shipping software platform for all your shipping needs. Connect your sales channels and shipper accounts and ship from USPS, UPS and FedEx. It really can be this easy!
Profiles

Stay organized with the new profile features. This feature lets you make the most of our shipping software for Magento by allowing you to create custom profiles for different sales channels, complete with shipper accounts, ship type settings and more. It's an easier, faster and more accurate way to ship and save every time.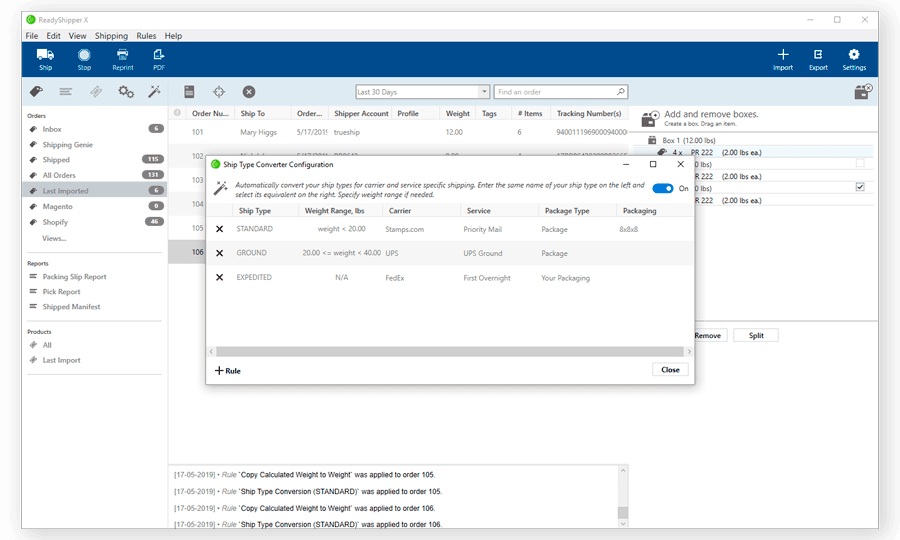 Ship Type Converter

Need to update a shipment on the fly? The Ship Type Converter lets you easily change the weights, package type and even custom packaging. Use it to update carrier and service on all your orders or just a single order at a time, so you can convert your ship types for service specific shipping.
Find Out Why Thousands of Retailers Use ReadyShipper